For The Limited Edition Two print and colorways, designer Elke Baert was inspired by the 1951 Magritte-painting 'Nuages et Grelots'.

Designer Elke Baert sees this work by Magritte as the perfect starting point for a conversation about sustainability and, in the context of critical thinking about the various global challenges – including ethical production – she also wants to incorporate the necessary moments of reflection. The road remains long, but the clouds and blue sky inspire dreams, and why do dreams exist if not to come true?

The result is a dreamy collection featuring soft textures, sky-blue Magritte shades, 'hopeful' white light and of course lots of clouds. The print was named: 'clouds of the future', a nod to our slow fashion approach and seasonless garments.

As always, this luxurious 'Limited Edition' collections is also characterised by exceptional high-quality materials, few quantities and a special character with a contemporary touch.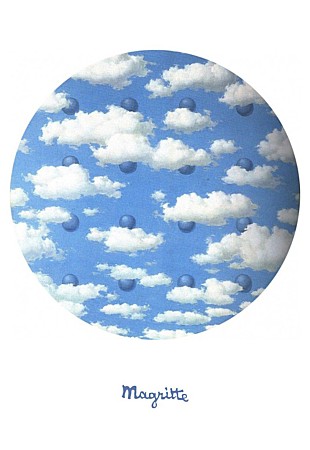 View other Limited editions: