Edition Three is inspired by Les Princes de l'Automne from 1963. Magritte's painting is an ode to gilded autumn – one moment in a lifetime – when nature acquires a lacquered glow and the protective foliage is reduced to its venous foundations.

The placement of the trees and the veins of the foliage form a two-dimensional nuance that designer Elke Baert has converted into an abstract play of lines, which is given its own unique positioning. Scrutinise the print and you will also notice that the subtle abstraction of the bell reflects the circular Furore logo. An abstract and powerful touchstone throughout all Furore collections. This collaboration resulted in a unique collection featuring soft textures, deep Magritte shades and an interplay of lines, diamonds and circles. The perfect print for fall, winter and all other seasons in our experience.

As always, this luxurious 'Limited Edition' collections is also characterised by exceptional high-quality materials, few quantities and a special character with a contemporary touch.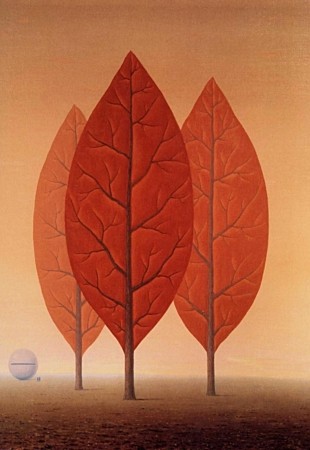 View other Limited editions: