For women at the age of influence.
Furore is a Belgian fashion label that aims to inspire strong women to create a stylish and conscious wardrobe that reinforces their unique personality.
Furore breaks free from the traditional fashion calendar and focuses on a slow-fashion approach. It's all about adopting a season-less approach, thanks to the Never Out of Stock collection: an outstanding selection of recurring essentials. In addition to this Furore presents an empowering main collection, named 'The Collection', complimented with unique and surprising 'Limited Edition' items. Furore invites women to combine the different collections into a unique and sophisticated statement look.
'We want women to be empowered. Our clothing should make them feel stronger in their job and their responsibilities.'
- Elke Baert, founder and fashion designer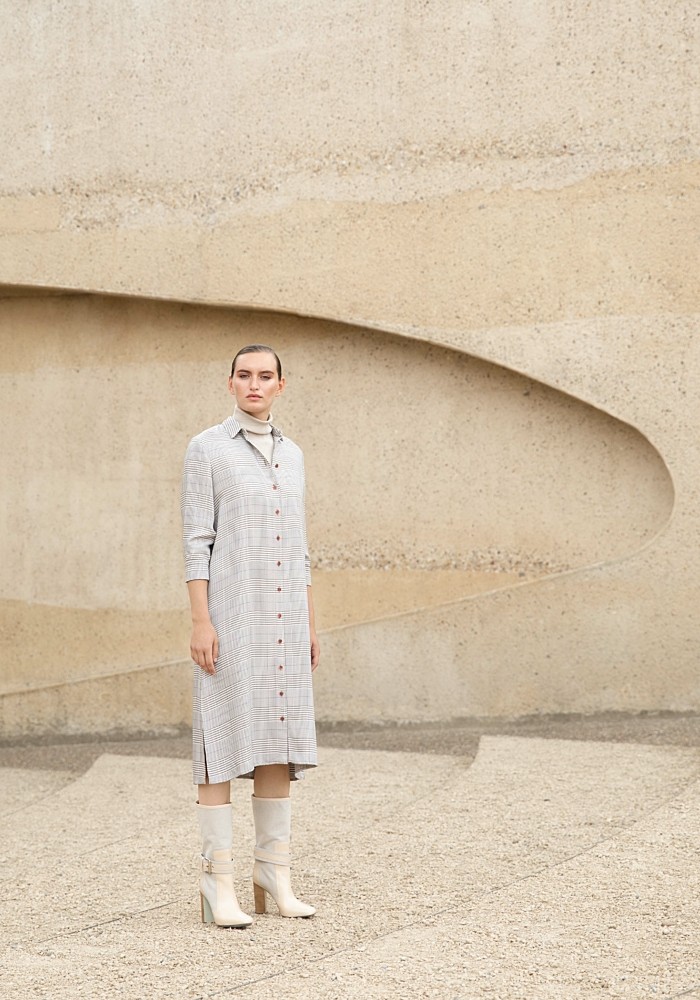 After a summer internship in London at the famous Istituto Marangoni Elke Baert completed the Fashion Design study programme at the same institute. She graduated with honours, after which she joined the design team of French fashion house Chloé as an intern. Three years later – in 2013 – Elke's dream came true with the small-scale launch of her own fashion label, Furore. In 2019 the label was relaunched and in September of that same year she opened her first flagship store in Antwerp.
As a director of the family-owned brewery Duvel-Moortgat – and a descendent of this famous family of brewers – co-founder and mentor Veerle Baert knows better than anyone how to run a business with passion. In addition to business acumen Veerle also has a great deal of creative talent. She was one of the co-founders of the lifestyle magazine Knack Weekend.
For women at the age of influence.
- Veerle Baert, co-founder en mentor
A more thoughtful way of doing things
Furore is part of the Flanders Fashion Design International holding company, which also acts as quality label for its brands. The company has more than 50 years' experience in designing and creating fashion for self-confident women. Each garment is made from high-quality materials and sewn by professional craftspeople. The articles are produced as sustainably as possible.
Visit the FFDI website