MUZE'UM L x Furore Edition Five
Furore Edition Five is here: our new slow fashion collection with items that transcend the term 'wardrobe essential'. The prominent shades of mandarin, brown and blue, complemented by timeless light grey, soft pink and off-white are particularly striking. As is the eye-catching The Limited print inspired by Roger Raveel's Garden with Cart to Transport the Sky.
Such a powerful collection deserved to be photographed in an equally strong location. And we found it in the extraordinary MUZE'UM L in Roeselare. Often called 'a museum of light and landscape', this description instantly encompasses the two central pillars of MUZE'UM L: the meridian of light that cuts through the museum like a gash and its location in the heart of Roeselare's green lung.
MUZE'UM L is no ordinary museum for the simple display of art. Although there is an indoor space where creative people can show their work on Sundays, MUZE'UM L is built around one central artist: the sun. The architecture (by Marc Van Schuylenbergh) ensures that MUZE'UM L is part of a constantly evolving game of light and shadow.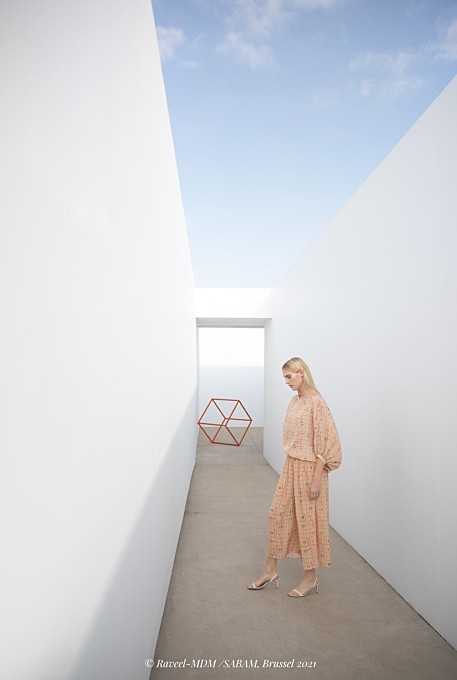 Thanks to a perpendicular cut in the building, the sunlight transforms the longitude 3°7'45" East into a line of light. When the sun reaches its zenith at noon, it shines directly above the building and eradicates all shadows. A visit to the museum is like looking at time and the sun's journey in a light-filled ode to nature.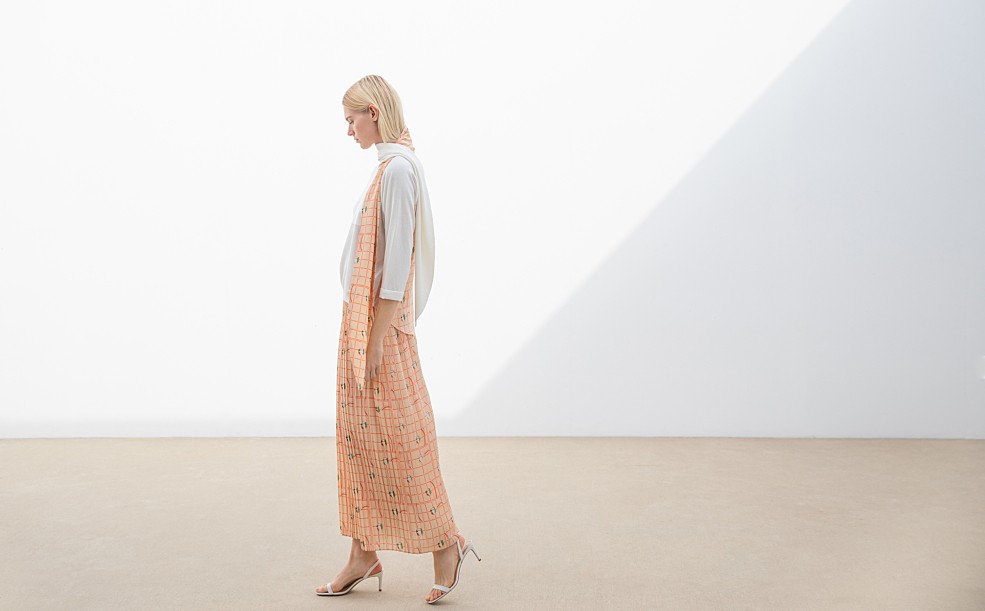 MUZE'UM L and the vision behind Furore Edition Five are in perfect alignment. Where fashion, art and nature go hand in hand. Where light and shadows dance with each other. And where layering provides a playful but ever-elegant touch. Discover the Furore Edition Five campaign images and admire the natural abstraction at MUZE'UM L.
Keen to visit MUZE'UM L? The outdoor site is open to the public every day from 11 am to 5 pm. The indoor exhibition can only be visited on Sundays, from 2 to 5 pm.
For more information and current opening hours, see the MUZE'UM L website.